A Flexible and Affordable Loyalty Program for SMB Retailers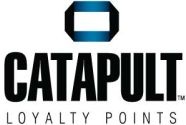 Loyalty programs are a great way to boost revenue, encourage specific types of consumer behaviour, and to provide incentive for customers to return to your store. Catapult Loyalty Points is a self-hosted loyalty program enabling customer point accrual and easy point redemption with no contract lock-in or monthly fees. Loyalty points are accrued based on customer purchase and clearly displayed on the point of sale (POS) cashier screen, customer billboard display, and receipt. Flexibility allows merchant control over the parameters and branding of their specific program. For multi-store users, Catapult Loyalty allows instant point accrual and redemption seamlessly across the enterprise. Point redemptions are automatically updated within the system preventing a customer from using points simultaneously at different store locations.
We understand that retailers need flexibility to implement a successful loyalty program. It is all about finding the right solution for your business needs. Catapult Loyalty Points gives you full control over your loyalty program from branding to defining point accrual parameters. With Catapult Loyalty Points, you can provide certain members with higher point multipliers or set the system to not allow point accrual on certain low-margin items. It is easy to run promotions such as double point days or product spotlights. Everything is right at your fingertips, accessible from any user workstation with authorized manager clearance.
Transparency is important when it comes to an effective loyalty program. If the customer has no idea how to track or redeem their points, they will quickly lose interest and then you are wasting time and money. Catapult Loyalty Points clearly displays all updated point totals on the bottom of the customer's receipt after each purchase transaction. Point totals are also displayed on the cashier POS screen and customer display. Point redemption is as simple as the touch of the button from the POS, and totals are updated in real-time after both redemption and accrual. This prevents "double dipping", especially important if you have a multistore enterprise.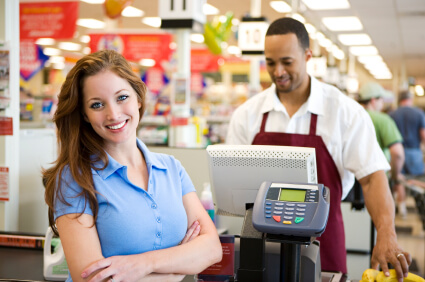 Features & Options
No monthly fees
No contract lock-ins
Control which items can be purchased using points
Instant point redemption at the POS
Control who gets points and how many points they can accrue per purchase
Updated point totals printed on the bottom of customer receipts
All data is stored within Catapult and accessible from any workstation
Easy data import from existing loyalty points program
No paper coupons or vouchers, nor the envelops to send them in… Less hassle for you, your customers and better for the environment!
Prevent double-dipping! Instant Point Redemption and accrual